My thought process for selling has always been the same: DO NOT PUSH.
When I am with a Beacon Hill condo buyer I always let the buyer steer the ship and make the final decision. I just provide the path to get there. The minute you start pushing as an agent, the buyer's natural psychological defenses will go up, and they start to think that you might just be trying to make a Boston luxury condo sale.
So, as a downtown Boston real estate buyer, how can you tell that you are working with an agent who has your best interest at heart?
One mistake that I see agents making all too often is that they just say "yes" to everything that the client likes. They have no opinions, and therefore they don't add information or value to the Midtown luxury condo seller or buyer
This may seem like they are trying to be the opposite of "salesly" because they are just going with the flow and letting the client take the reins. However, it actually feels like they are trying to sell them even harder. They may secretly have a contrary opinion but are afraid to share it because they do not want to screw up a potential sale.
In terms of selling this is a big no-no and should be a red flag when hiring an downtown Boston real estate broker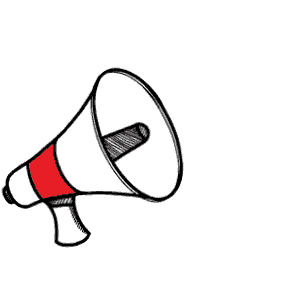 If I go into a Midtown high rise condo that my client loves and I don't like it, I will tell them the reasons why I don't like it. I explain to them that as an agent, and someone who they are paying to provide them with expertise, I feel compelled to share some of my thoughts. Now, I don't completely rip the Boston condo for sale apart, instead I focus on the main points, and have an honest conversation with them.
At the end of the day it's ultimately their decision if they want to buy it or not. However at least they know two things: they know that I'm not just agreeing with them to make a sale, but more importantly, they can learn from my knowledge and experience.
Let's say that for example a client of mine loves a brand new Boston condo for sale in a not so great location in Boston. I could say the following:
"This is an excellent find! You should buy this house! This is the right one for you!"
But why would I do that?
If I can find them something equally as good in a better location, it's in my best interest to explain to my client that the Boston condominium they originally chose has some downsides. If they take my advice they will want to work with me in the future because they see that I have their best interest in mind.
The bigger question is why would I want to let my client buy Boston real estate that is a poor investment?
To me, that feels very dishonest and it's not the way I want to run my business. To many agents, they are trained to just make deals. But sometimes they do not comprehend that if you want return business or if you want to expand your brand, you need to sell good products. You can always spot a good agent by their foresight and attention to detail.
But let's take morality out of the equation for a moment, and just think about it from a business standpoint.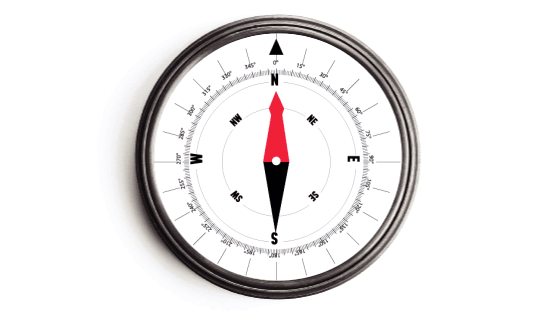 If you don't agree with your agent, that's fine, you don't have to take their advice. At least they've done their job to the fullest, and you can respect their opinion even if you disagree.
There have been so many situations when clients of mine wanted to buy a certain property and I have desperately persuaded them to purchase another property that will work out better. I tell them that they can do whatever they want, it's their money, but if you're paying me all this money for my advice, I am going to give it to you.
I look at it the same way as going to an $500 an hour attorney and not taking his or her advice.. It just doesn't make sense. If an agent is taking a big chunk of money, then the client should take their agents advice and knowledge (assuming he or she is a good agent and not an idiot… but one should be able to figure that one out very quickly).
As a Boston luxury condo buyer reading this however, only take your agents advice if you think they have your best interest… if you have to second guess them.. dump 'em!
Aside from integrity, equally as important is you work with an agent who actually knows what the hell he or she is doing.
Don't get me wrong, using a big brand-name agent is very good when you are selling your Beacon Hill condo. It adds prestige and cachet. But keep in mind there are a lot of good Boston real estate agents and there are also a lot of less than par brand-name real estate agents that just got lucky. Make sure you have a good rapport and you trust your agent and make sure they actually are educated on the marketplace. Whenever I go in on a listing appointment, whether or not I get the listing, the number one feedback I always get from the seller is that I have an innate knowledge of the market the very few brokers they have ever met have.
As a Boston luxury Back Bay buyer, keep in mind the most important thing is not the brand name of the agent. Again it's knowledge of the market. Quiz your potential agent and make sure he or she can tell you every single house on the block that has sold in a years time, what it sold for, how much debt is on the Boston condo, when the Back Bay condo was last sold before this sale.
Consider Their Opinions and Then Make the Call
Now, the way I approach selling is much different than a commercial real estate agent would where it's all about numbers and cap rates. In residential, people have emotions and people have different taste, but it's my job to give my clients as much information as possible and then at the end of the day let them decide.
My advice is to listen to your agent, and then make your own judgment call. It never hurts to listen to someone who works in the downtown Boston real estate market for a living, and it's always wise to get a second opinion, no matter what you are trying to accomplish! If you are going to get a second opinion however, make sure it is from someone who is reputable and works in the same field.
Make sure they are not pushing you off that particular property because he or she wants to sell you something else.
At the end of the day, it's your call, but being informed will help you to make the best decision for you and your family.
Sorry we are experiencing system issues. Please try again.