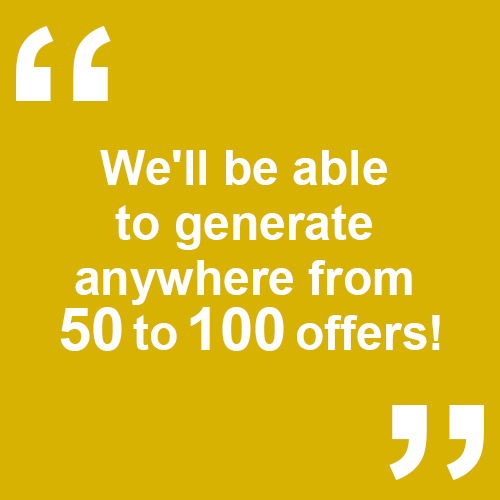 Every agent says they're different, but what exactly is it that makes them so? We set ourselves apart by taking marketing innovation to its extremes. Don't believe us? I challenge any Boston luxury condo owner of thinking of putting their condo on the market. But why would anyone want to do this, you ask?
We think we can drive the price of your Boston luxury condo to above what you would get with traditional marketing.
If your home doesn't sell for the average price per square foot in your area, we'll wave the commission and sell your Boston luxury condo for free to help you absorb the money you failed to receive. Based on what we've seen, I'm confident you'll receive a higher price than you would otherwise. We'll measure the final sales price against the average price per square foot of homes sold in your neighborhood that have a similar property type. The square footage range will be +/- 15% of your property.
Give us a call if you want us to put a step-by-step strategic plan together to create a tidal wave of interest in your Boston luxury condo. There is absolutely no risk – so give us a call or shoot us an email and we'll work out the details. Hope to hear from you soon! I can be reached at [email protected] or via cell at 617-595-3712.
Browse Boston Luxury Condos by Neighborhood
All Boston Luxury Condos for Sale
Back Bay Luxury Condos for Sale
Beacon Hill Luxury Condos for Sale
Charlestown Luxury Condos for Sale
Financial District Luxury Condos for Sale
Midtown-Downtown Luxury Condos for Sale
Seaport District Condos for sale
South Boston Luxury Condos for Sale
South End Luxury Condos for Sale
West End Luxury Condos for Sale
Waterfront Luxury Condos for Sale
If you are a seller, we utilize the latest real estate marketing tools on and offline to expose your property to the widest range of potential buyers. Our goal is get your listing sold as quickly as possible and for the best price!
Free Online Valuation of Your Property
Whether you are considering buying, selling or renting, our years of experience and knowledge of Boston's neighborhoods allows us to intelligently guide our clients. We go beyond the fundamentals of effective pricing and marketing and help you make decisions to get top dollar for the sale of your home or top value for your purchase.
We focus on Boston luxury condos for sale and offer a variety of comprehensive luxury real estate services in the following Boston neighborhoods, but not limited to:
We provide our clients with exceptional customer service and are there to assist you throughout the transaction. Please call, send us an email or fill out the online contact form, and let us know how we can serve your Boston Luxury real estate needs!