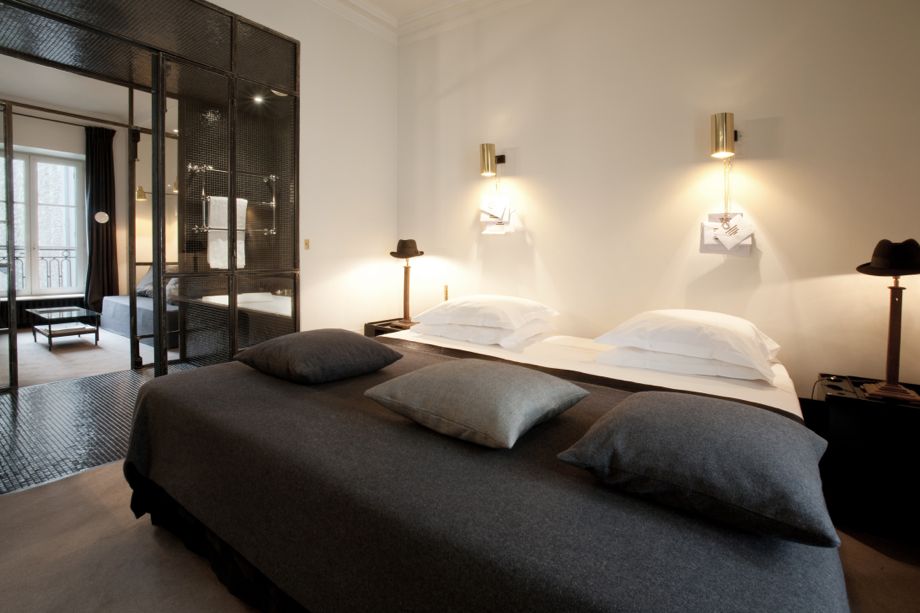 This is one trend that started in luxury hotels in NYC and is now becoming a signature feature for luxury condos. I'm having a hard time buying into this one. There's something about a bathroom that screams out privacy. I mean, I even lock the door when I go to the bathroom…..in my own condo. But who am I to judge.
The newest luxury condo trend, open floor plans in a bedroom/bathroom suite has become a signature feature in luxury condos around the world. Knocking down bathroom walls completely, erecting glass-walled bathrooms (with or without modesty curtains or blinds) and installing peekaboo showers allows natural light to penetrate through the space, air to flow and guests to let it all hang out, suggesting design-forward spa-like sex appeal (and logistical awkwardness when sharing a room with people who were never meant to see you naked).
Of course your Boston luxury condo wouldn't be completed with out peel and sniff bathroom wallpaper.
Browse Downtown Boston Luxury Condos